Keynote Speakers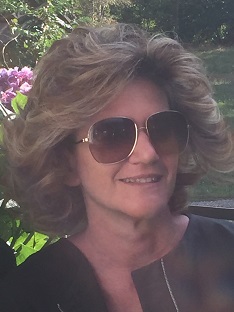 Professor Tiziana Andina
Professor of Philosophy at the University of Turin (Italy).
Tiziana Andina is Full Professor of Philosophy at the University of Turin (Italy). Since 2016 she has been also Director of the research center LabOnt – Center for Ontology at the University of Turin.
Her publications include: Arthur Danto: Philosopher of Pop, Cambridge Scholars Publishing 2011, The Philosophy of Art: The Question of Definition. From Hegel to Post-Dantian Theories, Bloomsbury Academy 2013, An Ontology for Social Reality, Palgrave-Macmillan, 2016, What is Art? The Question of Definition Reloaded, Brill, 2017 and (ed. by), Bridging the Analytical Continental Divide. A Companion to Contemporary Western Philosophy, Brill 2014, (ed. by) Post-Truth. Philosophy and Law, Routledge, 2019, (ed. by.), Institutions in Actions. The Nature and Rule of the Institutions in the Real World, Springer Nature, 2020.
She is co-editor of the journal Brill Research Perspectives in Art and Law (Brill), of the international series Analytic Aesthetics and Contemporary Art (Bloomsbury Academic) and she is editor of Rivista di Estetica.
Her recent research interests concern aesthetics and philosophy of art (especially the question of definition in art), social ontology, transgenerational action, the relationship between generations, problems of intergenerational justice, fostering interdisciplinary research between philosophy, social sciences, and art.
---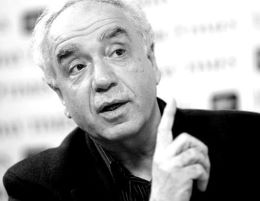 Rev. Dr Joseph Borg
Media and Communications
Rev. Dr Joseph Borg, is currently Chairman of the Editorial Board of Beacon Media Group (the organisation responsible for Church media in Malta mainly 103 - the radically re-branded former RTK - and Newsbook.com.mt) and senior visiting lecturer at the University of Malta.
He has been active in journalism, media policy formulation and academia for close to 40 years.
His main academic interests are media systems, media ethics as well as media and theology. Borg published several academic papers in different journals and books.
For more than a decade he was Government's advisor for audio visual policy and wrote the National Broadcasting Policy.
He set up and managed the Church's media structures between 1980 and 2000. These included a printing press, weekly newspaper called Il-Gens, and radio station titled RTK. In 2009 he wrote the media policy of the Archdiocese of Malta.
Borg was the first Maltese journalist to receive the Gold Award for an "Extraordinary Contribution to Journalism". He was also the first Chair of the Editorial Board of Public Broadcasting Services Ltd. Borg presented and produced several radio and television programmes. Between 2001 and 2019 he was the Managing Editor of Campus FM.
---
Chief Justice Emeritus Vincent Anthony De Gaetano
Chief Justice Emeritus
Chief Justice Emeritus Vincent Anthony De Gaetano was educated at St Aloysius' College, at the Royal University of Malta and at the University of Cambridge (Gonville and Caius College). He joined the Attorney General's Office in 1979 and served as Deputy Attorney General from 1989 to 1994.
He served on a number Council of Europe expert committees and was President of the Steering Committee on Legal Cooperation (CDCJ) and Chairman of the Multidisciplinary Group on Corruption (GMC). In 1994 he was made a judge of the Superior Courts and in 2002 was appointed Chief Justice. In 2010 he was elected to the European Court of Human Rights as the judge in respect of Malta, and served as vice-president of Section IV and later as president of Section III of that Court.
He was a lecturer and later senior lecturer in Criminal Law and Law of Criminal Procedure at the University of Malta from 1991 to 2017, and has lectured and published extensively in Malta and abroad on legal and human rights topics.
---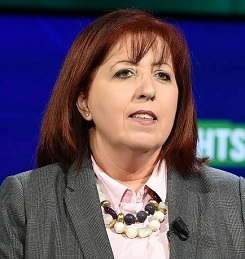 Professor Carmen Sammut
Pro-Rector for Student and Staff Affairs and Outreach
Professor Sammut holds a Ph.D in Media and Cultural studies from Goldsmiths College, University of London. She teaches courses on political communication, media and culture and gender within the Department of International Relations. As pro-rector she is responsible for the implementation of the area of inclusion within the University Strategy 2020-2015. She chairs several Senate and Council committees related to students and staff. These include the Access: Disability Support Unit. She spearheaded the setting up of the Committee for Race and Ethnic affairs and coordinates with the Gender Issues Committee. She also oversees the running of the Health and Wellness Centre. Among the committees which she chairs, there are also the Bursaries and Grants Committee and the Committee for Students' Request Committee. Moreover, she chairs the boards of the Foundation School for International Studies; the Institute of European Studies and the board of Junior College.
---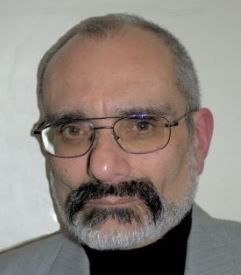 Professor Patrick Joseph Schembri
Patrick Joseph Schembri holds a BSc in chemistry and biology and a MSc in biology from the University of Malta, and a PhD in zoology from the University of Glasgow, Scotland. He carried out postdoctoral research work at the University of Otago, New Zealand and held a Fulbright Senior Research Scholarship at the University of Delaware, USA, and a visiting fellowship at the University of Durham, England. He is a Fellow of the Royal Society of Biology and a Chartered Biologist. He is a Full Professor in the Department of Biology of the University of Malta. His research interests are marine ecology, impact of environmental change on Mediterranean coastal and marine biodiversity, faunistics and biogeography of the Maltese Islands, human impact on Mediterranean small island ecosystems, and conservation biology. He has authored some 200 papers in refereed scientific journals and more than 300 other works including reports, conference papers, book chapters and books, as well as numerous popular articles on biological topics.